On-Demand UAS Data for Your Operation
Arch Aerial LLC is a commercial UAS operator and hardware manufacturer authorized by the FAA for aerial services in the United States. Through the provision of nation-wide rapid response mapping and 3D modeling solutions for businesses in the agricultural, insurance, and energy sectors, Arch Aerial puts easy-to-use data solutions in the hands of operations managers for quick and deliberate decision-making. As a leader in the implementation and operation of UAS (drone) technology, right of way surveys, monitoring, and other services for energy and utility companies have become much more cost effective and accessible.
Using Arch Aerial LLC's enterprise drone solution for right of way services, field managers can utilize all the benefits of UAS (drone) data, while implementing a top-tier service provider and operator for flight, data processing, and data delivery. In taking advantage of Arch Aerial LLC drone services, stakeholders can leverage better time efficiency, accuracy, and completeness of data. Send us an email using the contact page below to get in touch with one of our staff!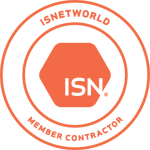 As-Built Creation
Arch Aerial LLC offers mapping solutions so that our customers have georeferenced maps, 3D models, and point cloud sets for documentation of projects and assets.
Right-of-Way Inspection
Arch Aerial LLC helps maintain customer's inspection requirements with cost effective, repeatable, long-range surveys.
Disaster Response and Monitoring
Arch Aerial LLC offers rapid-response mapping after disasters so that risk and damage to assets can be calculated rapidly for quick reinstatement of services.
How Do Arch Aerial Drone Surveying Services Work?
Arch Aerial's aerial surveying service is a full end-to-end solution where Arch Aerial's licensed UAV pilots conduct the surveys, Arch Aerial processes all the data in-house, and then delivers actionable data and media to its customers.
Arch Aerial's drone survey services can help you transform the way you are able to take advantage of the latest proven technologies and data no matter the industry you work for. Using drones, data acquisition has been made faster and more comprehensive, saving you time while still improving the visualization of your project. 
If you are looking to get more detailed results, Arch Aerial's drone surveying services are the way to go. Avoid exposing your employees or asset to significant risk and liability, and start using Arch Aerial LLC right of way survey services. With drone surveying you save time and money, while reducing risk and getting better results. Whether you're seeking to use drone data for as-built creation during the construction process, regular inspection after installation of the asset, or for emergency response in the event of a spill, Arch Aerial LLC has an enterprise UAS (drone) solution for your organization.
Arch Aerial LLC is fully insured, and we are an FAA approved professional drone company with employee-only UAS pilots, in-house data processing, and quick turnaround for completed datasets.